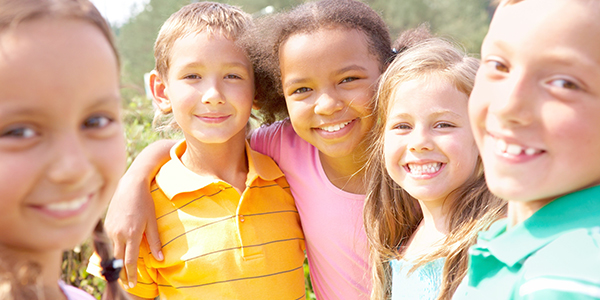 Who We Are
WellFlorida Council, Inc. is a private, nonprofit 501(c)(3) organization created in 1969 and located in Gainesville, FL. We are a state designated local health council with a service area encompassing 16 counties in North Central Florida: Alachua, Bradford, Citrus, Columbia, Dixie, Gilchrist, Hamilton, Hernando, Lafayette, Lake, Levy, Marion, Putnam, Sumter, Suwannee and Union. In addition, WellFlorida specializes in health consultancy for clients and projects throughout the state.
What We Do
For healthier communities, WellFlorida's work results in:
shared solutions  WellFlorida mobilizes partnerships to develop critically needed programs and assesses existing programs with an eye on sustainability. Over the years, we have worked with hundreds of community coalitions to create new programs and ensure that existing ones are worthy of investment. The partnerships we forge support our goals of improving access to healthcare, eliminating health disparities and advocating for the underserved. Collaborations have included the planning and development of Federally Qualified Health Centers, a regional health information exchange and health information technology programs, chronic disease management programs and safety net healthcare services.
informed publics  As a leading resource for state and local health data, WellFlorida offers insights and education on healthcare needs and issues. Clients rely on our expertise in customized data analysis for health policy and planning. WellFlorida keeps local and state health policy decision makers informed with needs assessments, strategic plans, medical facilities utilization data reports, program evaluations and community health profiles. We draw from a broad range of capabilities to create customized reports, provide training and education, and be the primary health information resource for our communities and clients.
focused programs  WellFlorida provides management services for local, state and federally funded programs, special projects and nonprofits throughout the region. By partnering with WellFlorida, clients can focus on what they do best and minimize their overhead while maximizing performance. As the lead agency for two Healthy Start coalitions and North Central Florida Ryan White CARE Program, WellFlorida has managed over $90 million in funding since 1991 for maternal and infant care and HIV/AIDS services. In addition to fiscal administration, WellFlorida provides technical and advisory consultation, staffing, quality assurance/improvement, marketing and community outreach.
Who We Help
WellFlorida has provided program management, needs assessments, strategic plans, public awareness campaigns and other services to organizations in the public, private and nonprofit sector, including:
County health departments
School boards
Community and faith-based organizations
Government agencies
Nonprofits
Businesses
Universities
Hospitals
Our Mission
WellFlorida's mission is to forge partnerships in planning, research and service that build healthier communities.